Colorful balloons flew far and wide under the clear sky, and varicolored ribbons crossed the sky like a sword. Accompanied by the cheers of the audience and the beautiful music, the Youth Style Exhibition was launched on Dec. 31st, 2020. Each faculty and school formed their own lineups and took the stage one after another.
Under the leadership of Zhang Shiliang, the deputy secretary of the Party Committee and Wan Shiqi, the counselor of the school, the students of the School of Materials Science and Engineering came to the podium neatly and majestically, and showed us the style of MSE.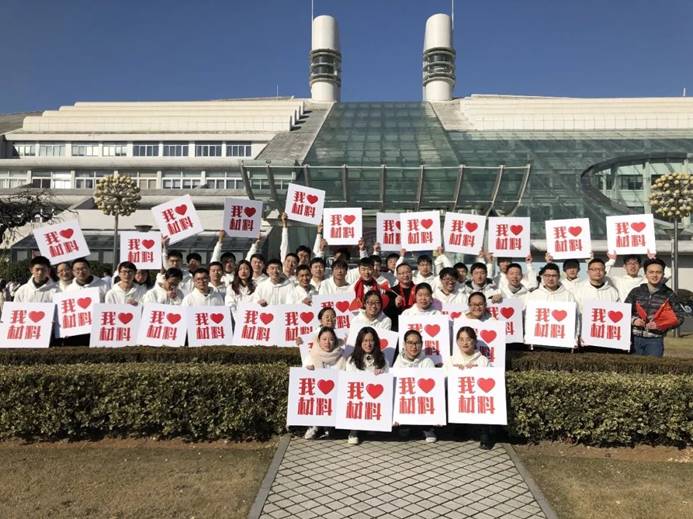 With the numerical instruction, we used these squares to spell out the characters and words, EM (electron microscope), 光伏 (photovoltaic), 纳米(nano), ✈️(plane), 冲(Go!), to show the love and expectation of the material students to the podium. The youthful vigor overflowed on their bodies and infected every audience present. The students were the most beautiful scenery in this frosty morning.