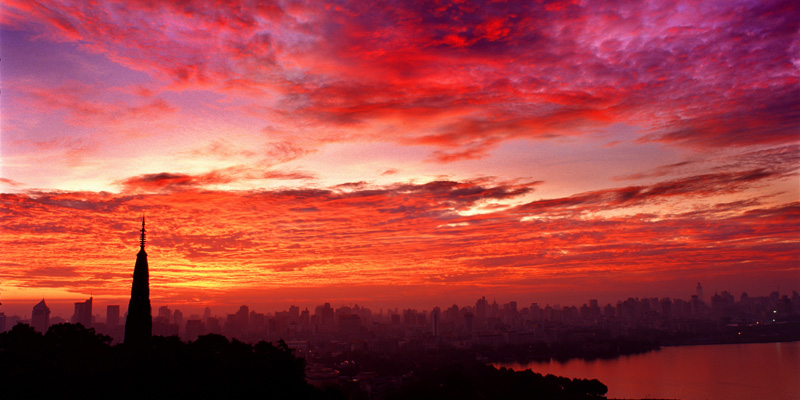 According to the recent World's Urban Systems rankings, Hangzhou is giving tough competition to many world cities and now occupies the tenth position in the list. Last month, Globalization and World Cities Research Network Organization (GaWC) published the ranking for World's Urban System, which is the most authoritative ist of its kind and of the strictest parameters.The assessment covers 361 cities across the world, including New York, London, Paris, Tokyo, Hong Kong, Beijing, Shanghai, Guangzhou and Hangzhou.The following factors set Hangzhou apart and contributed to its rise in the list:
1. Hangzhou's Booming Economy
Hangzhou often takes the lead in terms of the economic growth rate, for example, it was growing at a rate of 8.1 percent in the first half of last year. According to recent numbers, its gross domestic product reached RMB 1,105.049 billion last year, up 9.5 percent from a year earlier. During this time, the national average annual growth rate was 6.7 percent.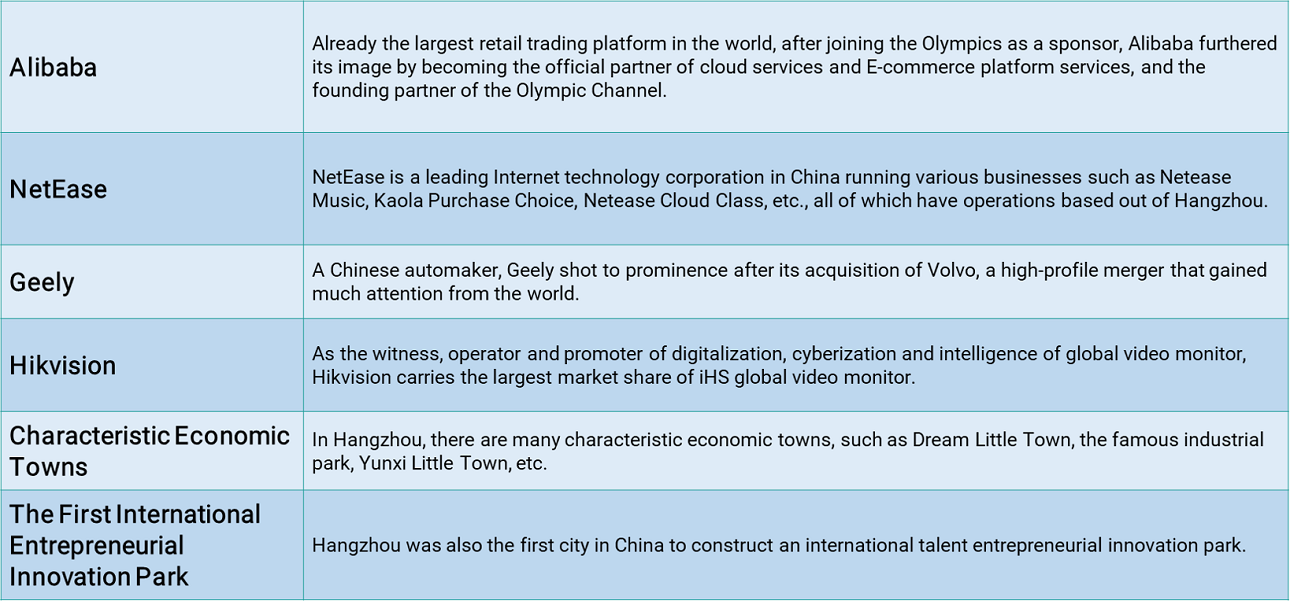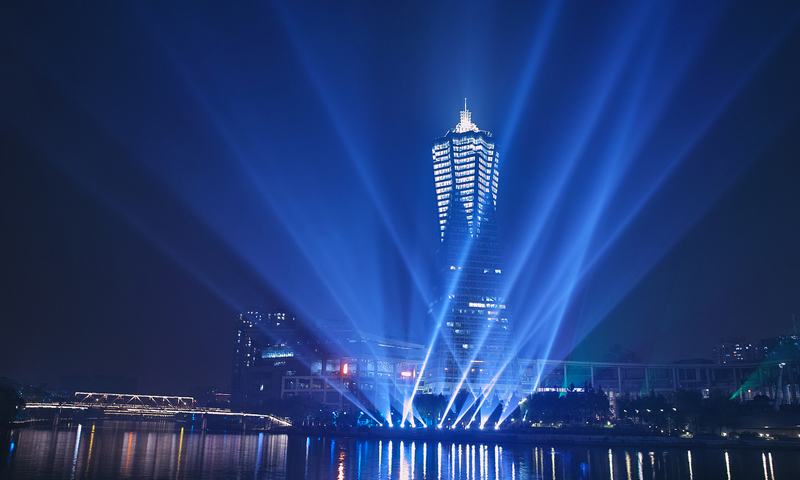 2. Hangzhou's Convenient Transportation
From Song Dynasty onwards, as the final city along the Beijing-Hangzhou Grand Canal and due to its convenient location in the Yangtze River delta, Hangzhou has capitalized on opportunities for promoting business, travel, and transportation.
As per the Hangzhou Major Construction Project Thirteenth Five Year Plan, the city is going to promote five hundred significant construction projects by 2020, investing more than RMB 1,100 billion in these projects.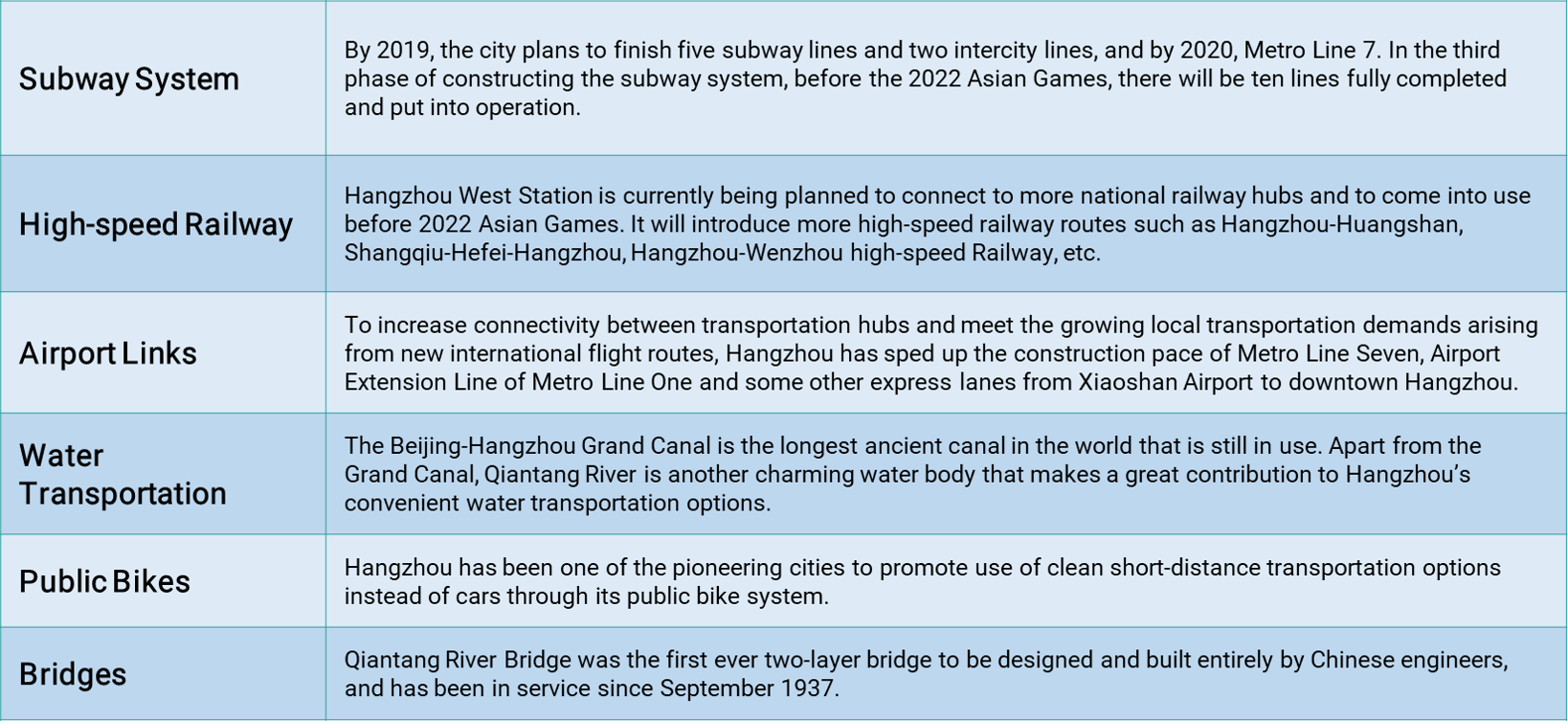 3. Hangzhou's Significant Events

ICCA (International Congress and Convention Association)
Hangzhou is the third city to hold this meeting in China, and the first two having been Beijing and Shanghai.
Other prominent events held in Hangzhou:
• 2016 G20 Summit
• West Lake International Expo
• China International Cartoon & Animation Festival
• Hangzhou Cultural & Creative Industry Expo
• World's Top 500 Enterprise Elite Seminar
• World Industrial Design Conference
• China International Tea Expo
• Computing Conference

4. Hangzhou's Reputation and Honors
As a city known internationally for its exceedingly high adoption rate of mobile payment systems, Hangzhou also ranks the highest in terms of the Internet financial development index and has been featured high on Forbes' Best Cities for Business ranking for three consecutive years.

Other distinctions enjoyed by Hangzhou include:
• The Best City in China
• The Smartest City in China
• The Happiest City in China
• One of the Top Ten Civilized Cities in China
• One of the Top Ten Livable Cities in China
• The first city to hold G20 summit in China
• The city with the best public bike service in the world
• The provincial city with the most patents
• The city with the Most Enterprises in the Top 500 Private Enterprises
• The city with the most beds for the elderly
• The city with the highest white-collar annual bonus

Hangzhou is also famous for:
• Hangzhou East Station – the largest transportation hub in Asia
• Alibaba – the largest retail trading platform in the world
• Qiantang Tidal Bore – the most famous tidal bore in the world
• Beijing-Hangzhou Grand Canal – the longest and largest canal in the world
• Qiandao Lake – the lake with the most islands in the world
5. Hangzhou's Cultural Heritage
Hangzhou's culture is not just the product of its modern advancements, but dates back thousands of years. Such a long history brings with it various kinds of cultural relics and intellectual property in form of stories, poems, folklore, as well as customs and practices. Hangzhou's prominence in ancient China can be attributed to a number of physical and intangible parts of its heritage, which include the following: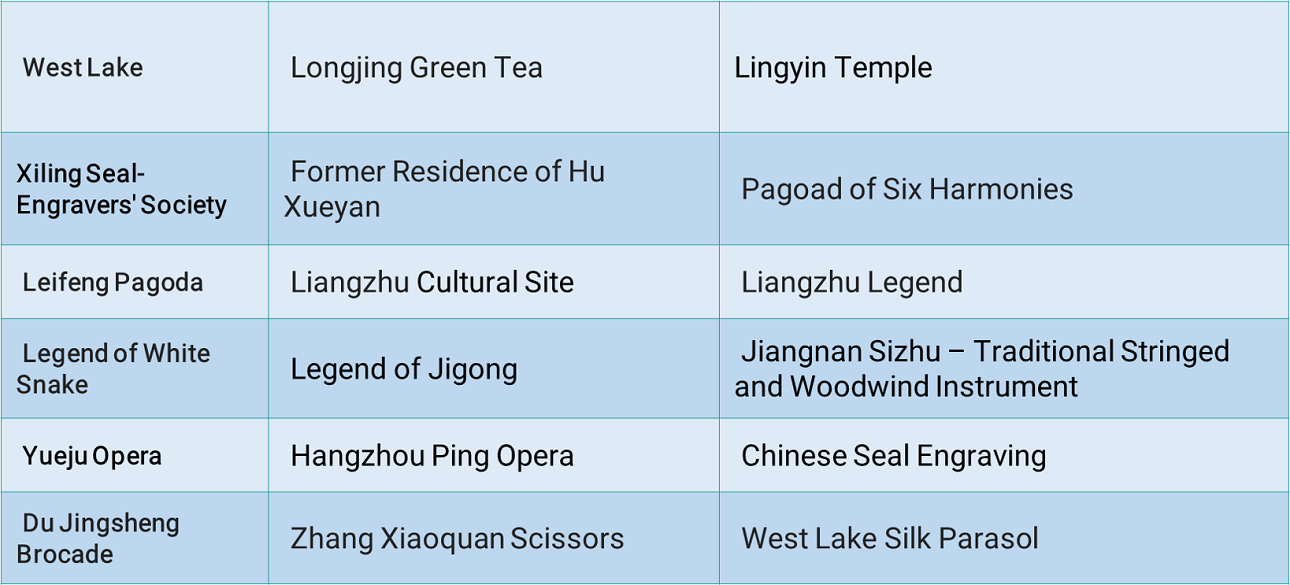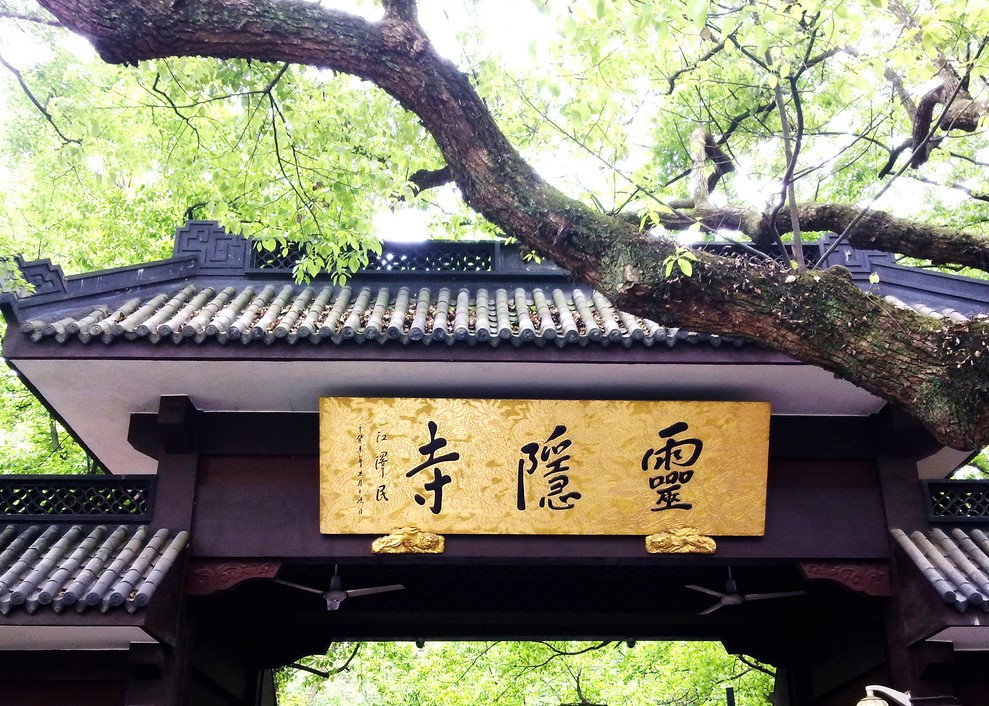 6. Hangzhou's landmarks
Besides the significance of ancient and longstanding heritage, Hangzhou also attracts much attention for modern additions and institutions, such as:
• Hangzhou International Conference Center
• Hangzhou Lotus Stadium
• Raffles City, Hangzhou
• Wulin Square
• Hangzhou East Railway Station
• Qianjiang New City Light Show
• West Lake Music Fountain
• The fountain in the Hangzhou Qianjiang New City
• Eight Maidens Fountain in the Wulin Square
• Two Fountains in the east and west of West Lake Cultural Square
• The best scenic spot to view Qiantang tide
• No. 7 Hangzhou's elite university
• Zhejiang University – one of the top five university in China
• Zhejiang University of Media and Communications –the university with the most beauties
• China Academy of Art –the senior art institution
7. Hangzhou Cuisine
No ode to Hangzhou is consummate without a mention of its famed food items:
• Pian Er Chuan Noodles
• Noodles with Quick-fried Eel Shreds and Shelled Shrimps
• Small Steamed Bun
• West Lake Lotus Root Powder
• Pan-fried Bun
• Dongpo Pork
• Shelled Shrimps with Dragon Well Green Tea
• West Lake Carp in Sweet and Sour Sauce
- For more information about Hangzhou, please click here: