On April 29th, School of MSE organized a choral competition in Yongqian Theater of Yuquan Campus, with 9 teams of teachers and students participating. Pan Xianlin, Vice Minister of the Student Work Department of the Party Committee of the university, Wang Han, Director of the Mass Work Office of the labor union, and Sheng Yu, Deputy Secretary of the Youth League Committee, attended the meeting and acted as judges, and Zhang Fang, member of the expert committee of Hangzhou Folk Artists Association and member of Zhejiang University Philharmonic Choir, was invited as judge and commented on the competition.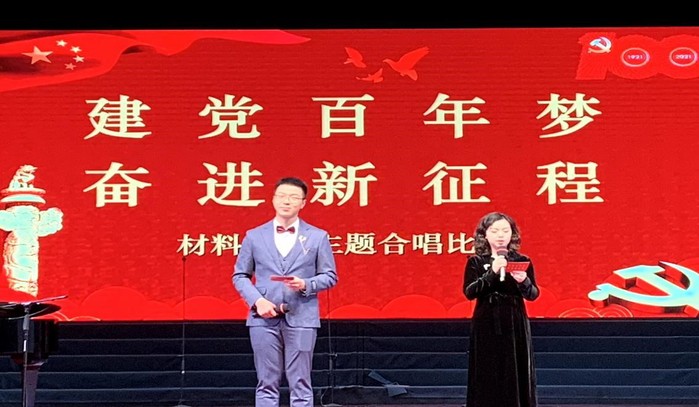 Wang Xiaoyan, Secretary of the Party Committee of the College of Materials, Chen Lixin, Vice President of the College, Wu Jinming, Chairman of the trade union, and representatives of teachers and students attended and watched the competition. More than 300 people attended and watched the competition. Ms. Yu Qian and Mr. Liu Yudong hosted the competition.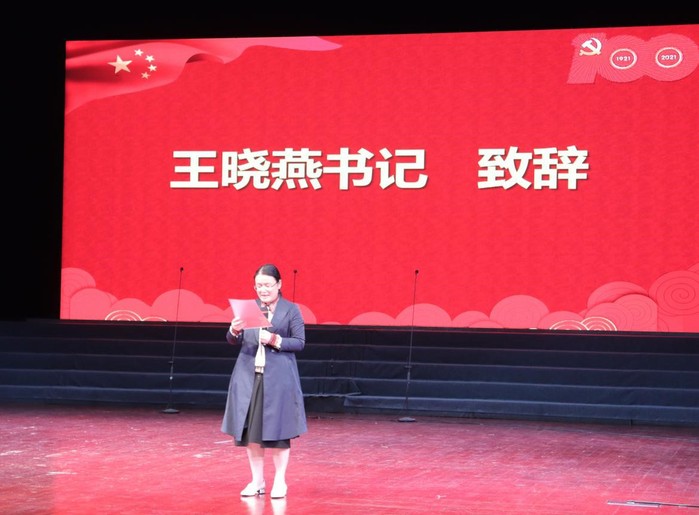 Ms. Wang Xiaoyan pointed out that 2021 is the 100th anniversary of the founding of the Communist Party of China. We should take history as a mirror and learn from it, draw wisdom and strength to continue to move forward; We should be determined to show the vigorous and good spirit in our future study life, research and work.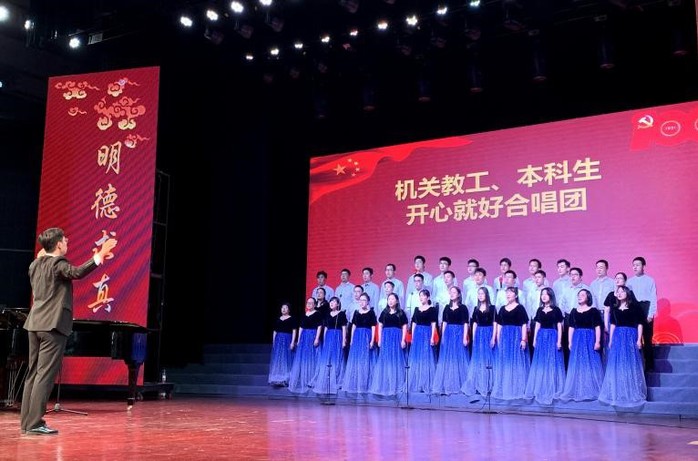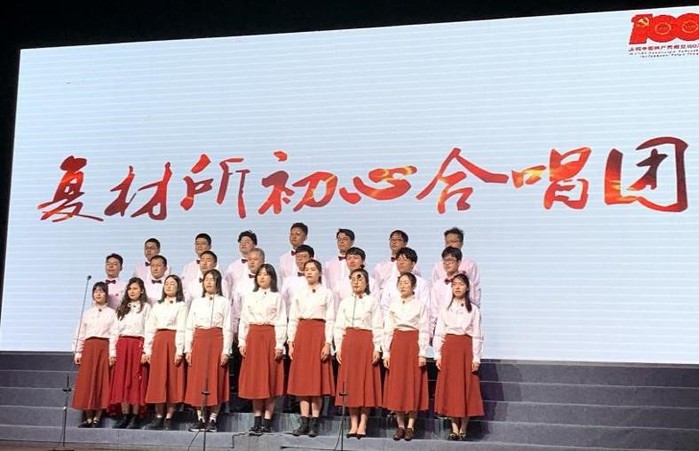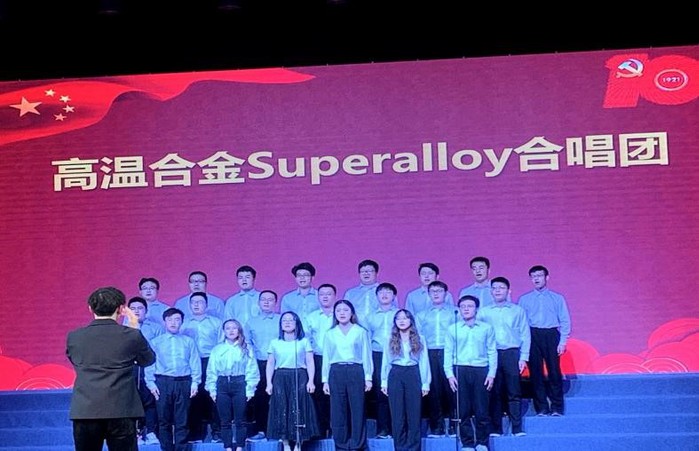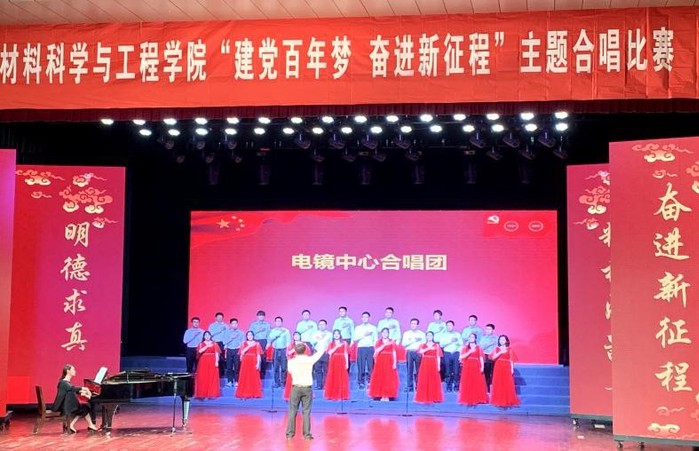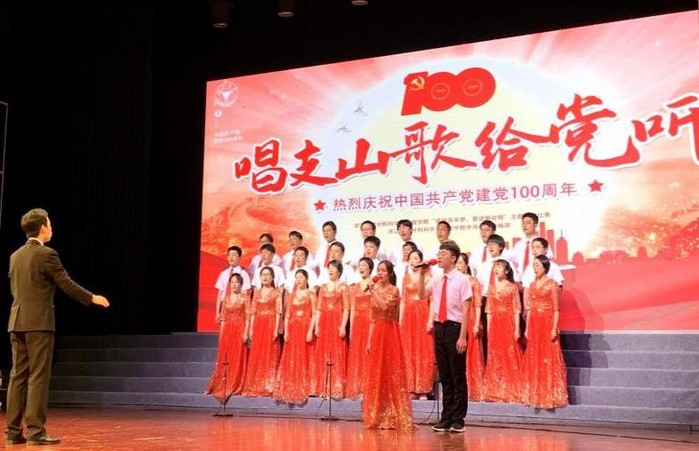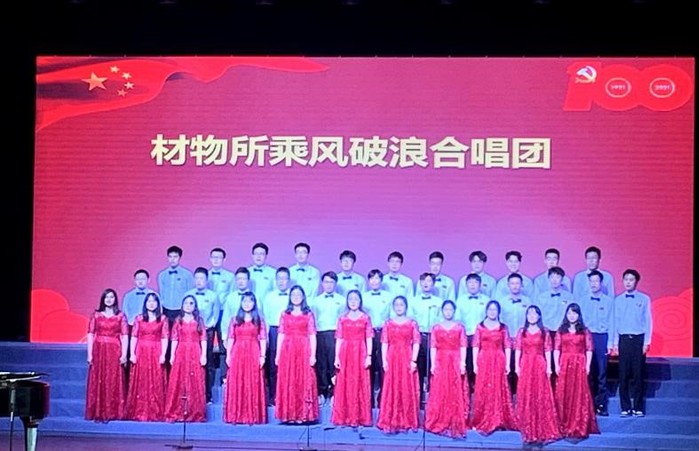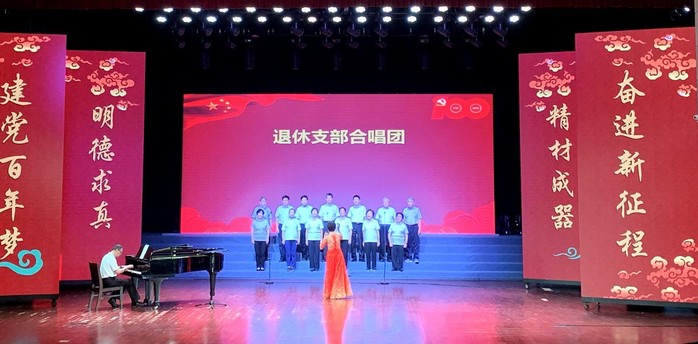 Those well-known songs, brilliantly interpreted by each team, stimulated positive energy, and expressed the infinite love of all teachers and students for the Party and the motherland. Each participating team had made full preparation, and the change of form during the competition was eye-catching.
At the end of the chorus, Mr. Zhang Fang made a detailed and accurate comment on each team. All of them were full of emotion, spirit, neatness, novelty and cleverness.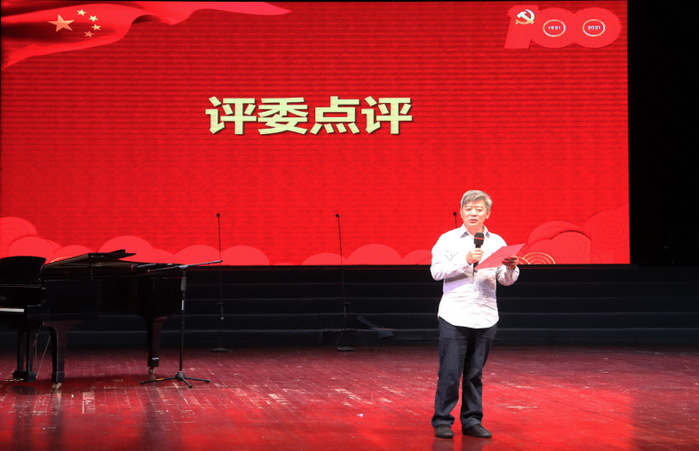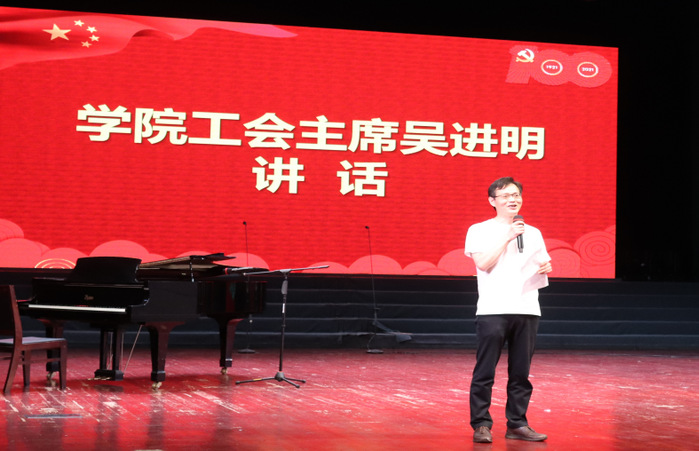 Finally, Mr. Wu Jinming summarized the competition. The chorus competition sang our hearts and minds, and will definitely provide inexhaustible spiritual power for study, research and work.